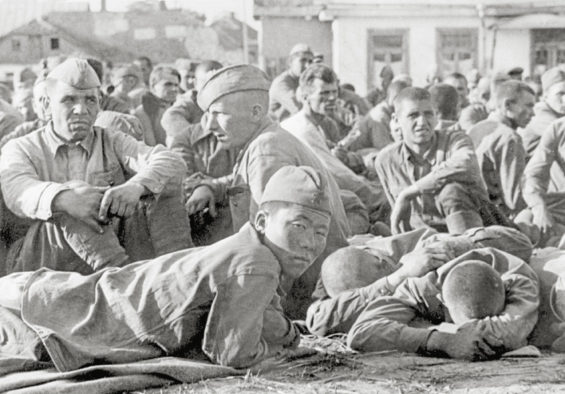 The German Reich attacks the Soviet Union on June 22, 1941. By the end of the war the German Army makes prisoners of about 5.7 million Red Army soldiers. Their treatment is criminal. In all, over three million Soviet prisoners of war perish.

More than 5,000 Soviet prisoners of war are imprisoned in the Flossenbürg camp complex. About every third is murdered. In addition, at least 361 are transferred to Flossenbürg solely for executing.
Although they are one of the largest categories of victims of German mass crimes, they are hardly commemorated to this day. The exhibition aims to bring the history of the Soviet prisoners of war closer to a broad public.