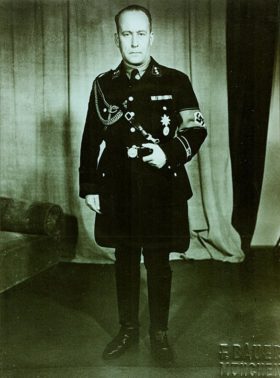 After returning from the First World War, he pursued various occupations. Koegel joined the Nazi Party, SA, and SS in 1932, founding the first SS unit in Füssen. In April 1933, he was hired by the Dachau concentration camp. There he entered his second marriage; he had no children. He later worked at the Columbia-Haus, Sachsenhausen, Lichtenburg, Ravensbrück and Majdanek camps.
In May 1943, Koegel was appointed Kommandant of the Flossenbürg camp. Locally, he had a reputation for great friendliness. In the camp, he allowed prisoners to be abused and killed. Koegel went underground at the end of the war.
In 1946, he committed suicide following his arrest.